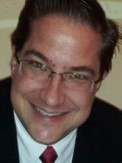 Eric Berning
President
Email: Eric_Berning@ASAP.org
Eric Berning lives in Cypress, Texas, and was diagnosed with Chiari and syringomyelia in early 2003, at the age of 36. Despite chronic discomfort and intermittent loss of strength and function in his extremities since a young age, Eric's condition went undiagnosed and misdiagnosed for many years, during which time he found himself living under the assumption that what he was experiencing must be "normal." In late 2002, Eric's chiropractor detected some neurological abnormalities which concerned him enough to not attempt manipulation of his cervical spine and instead insist upon referring him to a neurologist, even offering to make the appointment himself. Eric agreed to see the neurologist, and after a series of MRI's on his head, neck, and back, Eric was officially diagnosed with CM/SM and, in turn, referred to a neurosurgeon for immediate evaluation. In April 2003, by this time an expectant father, Eric underwent decompression surgery. While not a cure-all, much of Eric's symptoms were halted from further degeneration—and while he continues to live with chronic pain, Eric also continues to live with the upbeat hope that 'it won't get much worse'. Eric likes to focus on the positives in his life: case in point, just months after his diagnosis and decompression surgery, Eric and his wife Jennifer welcomed their son Edward into the world—thus making 2003 truly a year of great blessings.
Eric continues to work full-time managing a contingent workforce program for a large corporation. A diehard Cleveland Browns fan, Eric does his best at keeping up with his now 16-year-old son's activities, as well as being an active member of his community. He has served as the committee chairman of his son's cub scout pack and is currently a committee member in his boy scout troop, has actively led fundraising teams for several charitable organizations, held deacon and elder positions at church, was elected to his HOA board, and has volunteered countless hours at his son's school functions. Eric is hard to keep down—he may have to slow down at times, but he does not like to stop. He maintains a pleasant demeanor and positive attitude regardless of the issues he is physically dealing with at any given moment. In 2012, Eric began attending the local ASAP support group meetings in order to connect with others living with CM/SM, and to lend a voice of understanding and comfort to others facing the same challenges he does. He likes to remind those with these conditions, "While we may live with pain, it does not have to define who we are." Eric is excited to join the Board to help raise awareness of CM/SM, to find opportunities to share his experiences in an effort to bring hope, understanding and guidance to those who need and seek it, and to ultimately see a cure that ends CM/SM once and for all.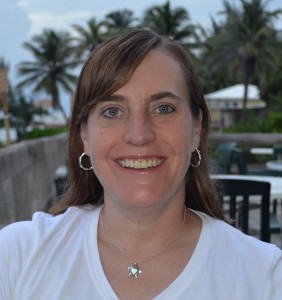 Cathy Tufts
Vice-President
Email: Cathy_Tufts@ASAP.org
Cathy lives in Richmond, Texas with her husband Bryan and their two sons, Johnathan and Nathan. Cathy's son Johnathan was diagnosed with Chiari in 2010 from an unrelated fall at the age of two. Thanks to the help of a good friend, who is also a Chiari mom and fellow ASAP member, Cathy and her husband found much needed support and were able to learn more about the scary new world they had entered. Johnathan was decompressed in October of 2011 after his symptoms became so severe that they were greatly affecting his quality of life.
Cathy and her friend decided to get more involved with ASAP and organize an annual walk in the Houston area. Through the LEARN program she was able to attend her first conference in 2012. Being at the ASAP conference truly changed her perspective about Chiari and how to approach her son's condition. Every year since, Cathy's involvement with ASAP has grown and she joined the Board of Directors in January of 2014.
Having experienced firsthand how critical education and support are to dealing with these devastating conditions, Cathy is thrilled to be a part of the Board and working with a great team to continue the invaluable mission of ASAP.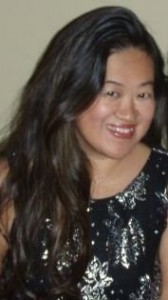 Annie Chapman
Treasurer
Email: Annie_Chapman@ASAP.org
Annie resides in Pearland, TX, a suburb of Houston, with her two sons, Jacob and Ethan. She obtained her Bachelors of Business Administration, with a concentration in Accounting, from Houston Baptist University and currently is the Financial Controller for an international chemical company.
Annie's symptoms began in her early 20's but it was not until her late 30's that she was diagnosed with Chiari malformation 1 and syringomyelia, both in the summer of 2010. Her initial diagnosis indicated she did not have Chiari but did have a syrinx in her cervical and thoracic spine. She visited several neurosurgeons afterwards and each of them confirmed she did indeed have a Chiari malformation. After observing the symptoms for a year (numbness, chronic pain, balance issues, short term memory loss, etc) Annie decided to proceed with the decompression surgery in May 2011. One year after her surgery, the tonsillar descent has retreated. A long, but thin, syrinx still is present however.
Through ASAP and referrals from other Chiarian's, Annie offers support to others preparing for decompression surgery. She understands what it is like to feel isolated and scared when faced with the reality of this rare condition. She continues to share her own success story with others struggling with Chiari and/or syringomyelia.
In 2011, Annie joined ASAP's finance committee and in 2012 she was elected to the Board of Directors. She hopes to use her business and finance background, along with her personal experience with both conditions, to help ASAP continue on their goal to fulfill their mission "to improve the lives of persons affected by syringomyelia, Chiari malformation and related disorders while we find the cure"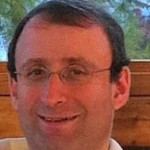 Richard Simon
Secretary
Email: Richard.Simon0911@verizon.net
Rich lives in Wyndmoor, Pennsylvania, a suburb of Philadelphia. He is a graduate of Lehigh University and Vermont Law School. He has spent the past 25 years as a public defender. For the past 20 years, he has represented exclusively juvenile clients.
He was born with Spina bifida, as well as Chiari II and Hydrocephalus. He had surgery at birth which successfully treated those conditions. A car accident in 1990 resulted in deteriorating neurological conditions and an eventual diagnosis in 1995, of hydrocephalus and syringomyelia. Several surgeries followed in an attempt to stabilize his situation.
Rich continues to work despite chronic pain and increasing neurological deficits. He is happy he found ASAP and its wonderful group of supported, compassionate and dedicated members. He is committed to spreading the word about Chiari, Syringomyelia and ASAP so that individuals diagnosed with these conditions have the support and access to services they need to advocate for the necessary treatment. He hopes that, with the support of ASAP and talented physicians and researchers, a cure will be found in the near future.
Directors At Large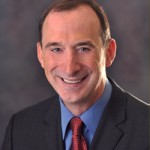 Paolo Bolognese, MD
Lake Success, New York
A native of Torino, Italy, Paolo A. Bolognese, M.D. graduated magna cum laude in 1986 from the Medical School of the University of Turin. In 1990, he completed his neurosurgical training at the same university under the guidance of Professor Victor A. Fasano, an international leader in the field of high-tech applied to neurosurgery.
During this time, Dr. Bolognese became the leading worldwide expert in the field of laser Doppler flowmetry applied to neurosurgery and the top European figure in the field of neurosurgical intraoperative ultrasound.
In 1992 he accepted the invitation of Dr. Thomas H. Milhorat to transfer his laser Doppler research to the United States and to be retrained under Dr. Milhorat at SUNY Health Science Center at Brooklyn. At SUNY at Brooklyn Dr. Bolognese completed his residency in neurosurgery, his fellowship in management of Chiari I Malformation and related disorders, and served as chief resident in neurosurgery.
In August 2001, Dr. Bolognese joined Dr. Milhorat at the Department of Neurosurgery at North Shore University Hospital and Long Island Jewish Medical Center, as an Associate Director of the Chiari Center.
Along with Dr. Milhorat, he co-founded The Chiari Institute, where he served as Associate Director of until August, 2014.
In September 2014, he joined Neurological Surgery, P.C., as the Director of The Chiari Neurosurgical Center at NSPC.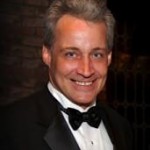 John Caemmerer
Email: John_Caemmerer@ASAP.org
John Caemmerer was born and raised in Long Island, N.Y. After getting married, he moved to New Jersey where he raised his family. John now resides in New York again and is self-employed in the construction industry.
John first became involved with the organization when a longtime friend invited him to a fundraising walk. Moved by the personal stories he heard that day, he made the offer to assist with future events. With a background in sales, he was an asset in promoting and developing events. After volunteering for a couple years, he joined the Board of Directors.
John is currently serving on several committees with a special interest in fundraising and raising awareness. He has served as Chair for the Conference Committee for a number of years. It is John's belief that while we search for a cure, the work that ASAP performs serves to improve the quality of life for persons affected by SM, CM, and related disorders. He believes that by his service he can help people empower themselves to live a life that is defined by their abilities and accomplishments in spite of their diagnoses.

Ian Heger, MD
Augusta, Georgia
Ian M Heger is a board-certified pediatric neurosurgeon at Augusta University Medical Center with a vast amount of experience in clinical practice and academia. Dr Heger earned his doctor of medicine and served as a resident of neurosurgery at SUNY Downstate Medical Center in Brooklyn, New York. He completed his fellowship in pediatric neurosurgery at Children's Hospital of Philadelphia at the University of Pennsylvania.
Dr Heger was named as part of America's Top Surgeons in 2088, 2009 and 2012 and "Super Doctor" South Florida edition in 2008 and 2009. He serves on several prestigious healthcare committees and is a fellow of the American Association of Neurological Surgeons, American College of Surgeons and American Academy of Pediatrics.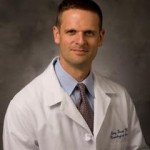 Gerald Grant, MD, FACS
Research Committee Chair
Dr Gerald A Grant is the Associate Professor of Neurosurgery and Associate Professor of Neurology at Stanford School of Medicine since July 2013. He moved from Duke Medical Center in Durham, North Carolina where he served as Associate Professor of Neurosurgery and Associate Professor of Pediatrics . He obtained his MD at Stanford University School of Medicine (California) in 1994 and continued his training at the University of Washington Medical School from 1994 – 2001. He also performed a fellowship in Pediatric Neurosurgery at Children's Hospital and Regional Medical Center in Washington, 2001-2002.
Prior to joining Duke, Dr Grant served as Lieutenant Colonel in the United States Air Force. He served in Operation Iraqi freedom as a neurosurgeon providing expert neurosurgical care to the US and coalition troops stationed in Balad, Iraq during 2005-2006. Currently a member of The Center for Human Genetics team investigating the hereditary basis of Chiari type I malformation with or without syringomyelia (CM1/S), Dr Grant has lectured at numerous ASAP conferences.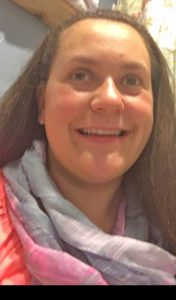 Molly Lichtenstein
Email: Molly_Lichtenstein@ASAP.org
Molly Lichtenstein was born and raised in Gaithersburg, Maryland, where she still resides. She will soon receive her BA in Early Childhood Education and plans to teach Kindergarten. Diagnosed at an early age with Chiari malformation, Molly has undergone multiple surgeries due to her complex condition.
Molly first become involved with the organization in 2015 and held her first Walk and Roll for a Cure! She feels the walk gives her a voice that she otherwise does not have. With the continued support of her family and friends, Molly organizes an annual walk in her community with a dove release in honor of Chiari and syringomyelia warriors.
Molly understands the need for awareness and support of programs to help the Chiari and syringomyelia community.
In 2017 Molly served on the ASAP Chiari & Syringomyelia Conference Committee. She worked with Bridget Maher to organize and manage the KIDS For A Cure program. She also designed the t-shirt logo used to represent the scope of the meeting. Thankful for the opportunities that ASAP has given her, Molly hopes to continue forging new paths and developing programs to benefit others.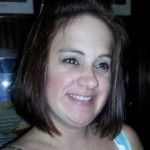 Bridget Maher
Email: Bridget_Maher@ASAP.org

Bridget graduated from SUNY Fredonia in 2007 with her Bachelors in Social Work. She is currently employed by Ontario ARC as a Medicaid Service Coordinator, helping those with developmental disabilities. Bridget lives in Seneca Falls, New York.
In 2007 Bridget and Yogi Borys held their first fundraiser with a friend's band to raise money for ASAP programs. Since that time she has been fundraising and spreading awareness for both Chiari malformation and syringomyelia. Bridget has helped organize several walks in the past few years. Most recently, with the assistance of her family, she created a Community Fun Day to spread awareness of Chiari malformation, syringomyelia, ASAP, our mission and vision.
Bridget enjoys helping others and tries to see the positive in everything she does. She looks forward to helping others on this amazing journey with ASAP.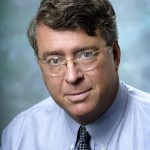 Robert Keating, MD
Medical Advisory Board Chair
Chief of Neurosurgery at Children's National Medical Center, Dr Keating joined the ASAP Medical Advisory Board in March 2009. After speaking at both the 2008 and 2009 ASAP conferences, he received excellent reviews by attendees for his presentations.
A world-renowned pediatric neurosurgeon, Dr. Keating is called upon by peers around the country and world to consult on best practices. He recently served on the pediatric neurosurgery peer advisory committee to US News & World Report regarding its "Best Hospitals" ranking. Washington Magazine has named him as Top Doctor in 1999, 2002, 2005 and 2008.
He is the author of two of the leading texts in the field: "Tumors of the Pediatric Centeral Nervous System" and "An Atlas of Orbitocranial Surgery," as well as the author of numerous research papers and abstracts. Dr. Keating's areas of expertise include brain tumors, traumatic brain injuries, craniofacial anomalies, chiari malformations, and spinal dysraphism, including spina bifida and tethered cord.
Dr. Keating leads one of the largest pediatric neurosurgery teams in the region and is a professor of Neurosurgery and Pediatrics at George Washington University, School of Medicine. In 2006, Dr. Keating served as the lead surgeon for the 19-hour successful separation of Mateo and McHale Shaw, who were born conjoined at the lower back and spine.