2009 Conference Presetation provided by: Connie Valt and Bob Hunt
Social Security Administration
Connie DaValt
connie.davalt@ssa.gov
WI Disability Determination Bureau
Bob Hunt
Robert.L.Hunt@ssa.gov
SSDI & SSI Disability Overview
Both programs make payments to people with disabilities.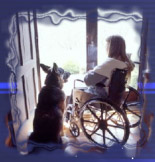 Social Security Disability Insurance (SSDI)
Provides benefits to disabled or blind people who are "insured" by workers' contributions to the SSA trust fund.
Supplemental Security Income
Makes cash assistance payments to the aged, blind and disabled who have limited income and assets.
Who Can Get Social Security Disability Benefits?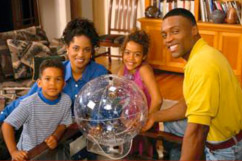 Worker
Must have paid into Social Security five out of last 10 years.
Spouse
At age 62
At any age if caring for child under 16 or disabled
Divorced spouses may qualify
Child
Not married under 18 (under 19 if still in high school)
Not married and disabled
before age 22
SSDI
When do benefits begin?
The disability board determines a date of onset that the condition begins.
SSDI can be paid retroactively up to 12 months prior to the date the claim was taken
5 month waiting period when no benefits are payable
Checks are paid the month after they are due (Feb check paid in March)
Who Can Get SSI?
Age 65 or older
Blind – any age
Disabled – any age
Limited income
Limited resources
Eligibility can begin the month after Social Security is contacted (but we still need to wait for a medical decision). Checks come on the 1st of the month for that month.
SSI Financial Eligibility
2009 Rates
Have low income and savings
"Countable" income:

Less than $674.00 per month (individual)
Less than $1011.00 per month (couple)

"Countable" assets:

$2,000.00 for single person
$3,000.00 for couple
Health Insurence
SSDI
Medicare coverage – after 24 months of benefits
SSI
Medical Assistance coverage – in Wisconsin, comes automatically with SSI federal benefits
Method of Application
Online at www.socialsecurity.gov
telephone appointment (1-800-772-1213)
Application Process
Paperless, no claims signature
Signature needed on medical release
Prepare for claim
Complete pre-interview guide – worksheet
Enter disability info on internet
Disability Determination Services
Each State has its own DDS – a state agency that contracts with SSA to make disability determinations for SSDI and SSI.
Each DDS applies the same rules for disability determination, based on SSA laws and regulations.
Individual determinations are team decisions made by a disability examiner and one or more medical consultants (MDs and PhD Psychologists)
The Disability Determination
Sequential Evaluation steps:
Are you performing substantial gainful activity (earning at least $980/month)?
Is your condition "severe"?
Does your condition meet a Listing?
Can you still perform past relevant work?
Can you perform other less strenuous or less stressful work?
SSA's Listing of Impairments
Find them at: http://www.ssa.gov/disability/professionals/bluebook/ If a Listing is met (or equaled), and the applicant is not performing Substantial Gainful Activity, the finding will be "disabled" based on medical considerations alone.
If no Listing is met/equaled, evaluation moves on to the past/other work steps.
Listing 11.19 Syringomyelia
Syringomyelia with:
A. Significant bulbar signs;
B. Disorganization of motor function (i.e., significant and persistent disorganization of motor function in two extremities, resulting in sustained disturbance of gross and dexterous movements or sustained disturbance of gait and station).
When a Listing Isn't Met/Equaled
The disability examiner determines the applicant's "residual functional capacity" (RFC), considering:
the medical findings
details about daily activities
effects of pain and other symptoms
the opinions of treating and examining doctors
any other relevant information
RFC is then used at the past/other work steps
Capacity for Physical Work
Exertional capacity – sedentary, light, medium, heavy
Ability to stand, walk, sit, lift, carry, handle, reach, crawl, see, hear, communicate
Endurance for a 40 hour work week
Ability to perform work functions without frequent rest break
Capacity for Mental Work
Ability to understand, remember, and follow directions independently
Ability to respond appropriately to supervisor, co-workers, and usual work situations
Ability to cope with routine changes or stresses in the work setting
Ability to concentrate and complete tasks in a timely manner
Information the Applicant can Provide
When and where treatment has been provided (at least during the past year)
Details about how the condition affects daily activities (in SSA's Function Report)
Details about the impact of pain and other symptoms
If possible, a letter from a treating doctor – listing specific limitations and the supporting medical findings
Consultative Examinations
If insufficient information is available from treating sources, a CE may be scheduled.
If so, attendance is very important. Failure to attend will likely result in a denial of the claim for insufficient evidence.
If unable to attend, contact the disability examiner right away so that other arrangements can be made.
For More Information
Visit Social Security's website at: http://socialsecurity.gov/
While there, locate the nearest SSA office by clicking on the "Find a Social Security Office" link, then enter your ZIP code. Call Social Security's toll free number: 1-800-772-1213