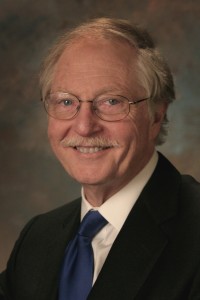 Dr Harold L. Rekate is currently the Chairman of Neurosciences and Director of Pediatric Neurosurgery at the Barrow Neurologic Institute in Phoenix, Arizona. He has been the director of pediatric neurosurgery at the BNI for 26 years. He is also Clinical Professor of Neurosurgery at the University of Arizona School of Medicine. He was recruited to Arizona in 1984 as the first pediatric neurosurgeon in Arizona. Dr. Rekate graduated from Duke University in 1966 and received his MD degree at the Medical College of Virginia in 1970. Dr. Rekate was trained in neurosurgery and pediatric neurosurgery at the University Hospitals of Cleveland, Case Western Reserve University under Dr. Frank E. Nulsen who is recognized as one of the innovators of valve regulated shunts in hydrocephalus.
After finishing his residency he became chief of pediatric neurosurgery at Case and Rainbow, Babies and Children's Hospital in Cleveland. While there he worked with the engineering faculty at Case Institute to study problems of intracranial pressure and spinal fluid flow using engineering techniques and mathematical modeling. He became Adjunct Professor of Systems and Design Engineering at Case. His research regarding spinal fluid flow has been funded by both the National Institutes of Health and the National Aeronautics and Space Administration. He was the winner of the prestigious Pudenz award for excellence in CSF Physiology in 1992. He has over 200 publications on a variety of subjects but 75% of them have related to cerebrospinal fluid difficulties including Chiari malformations, syringomyelia, hydrocephalus and structural problems at the craniovertebral junction.
Dr. Rekate has held many local, national and international offices including the Chairmanship of the Joint Section on Pediatric Neurological Surgery of the American Association of Neurological Surgery and the Congress of Neurological Surgery, and president of both the American Society of Pediatric Neurological Surgeons and the International Society of Pediatric Neurosurgery. He has served as editor for a number of prestigious journals including being the chairman of the editorial board of the Journal of Neurosurgery Pediatrics.
The BNI has a very active children's facility housed within a general hospital in Phoenix. Over time he has become recognized for his work in the management of congenital neurosurgical issues in patients of all ages. This important and underserved role in establishing continuous care for patients with hydrocephalus, Chiari malformations, tethered cords and congenital abnormalities causing seizures which are difficult to control was recognized by his peers and he was the 2006 Matson Award Speaker at the AANS meeting related to the issues of transition.
Early in 2011 Dr. Rekate will assume the role of Director of the Chiari Institute and Professor of Neurosurgery at the new Hofstra, Northshore LIJ College of Medicine.
Back to main page