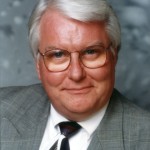 Roger W Kula, MD, FAAN completed medical school in 1970 at The Johns Hopkins University School of Medicine in Baltimore, Maryland. He began his internal medicine training at The New York Hospital-Cornell Medical Center. His neurology training continued at the University of California Hospitals, San Francisco, where his exposure to the influence of then-chairman Robert A Fishman, MD, first stimulated his interest in spinal fluid physiology. He completed his formal residency training at the Medical Neurology Branch of the National Institute of Neurological Diseases and Stroke, Bethesda, Maryland, in 1975, where he continued training in neuromuscular diseases under the mentorship of W King Engel, MD.
In 1977, he returned to New York to establish a neuromuscular disease program at the SUNY Health Science Center at Brooklyn as assistant professor of neurology. He was certified by the American Board of Internal Medicine in 1975 and by the American Board of Psychiatry and Neurology in 1977. He went on to establish one of the most clinically active MDA clinics in the tri-state area and developed a national reputation in the study and treatment of autoimmune neuromuscular diseases, motor neuron diseases and muscular dystrophy.
In 1991, he was appointed chairman of neurology at The Long Island College Hospital while continuing to serve as associate professor of clinical neurology and vice chairman of the Department of Neurology at the SUNY Health Science Center at Brooklyn. He is listed in Who's Who in America, Who's Who In Science and Engineering, New York magazine's "Best Doctors in New York" and Castle Connolly's Best Doctors In America.
In 2003, he joined the Chiari Institute as its Medical Director. Since 2003, Dr Kula has directed the Neuromuscular Clinics at Cohen Children's and LIJ. In 2016 he joined Dr Bolognese at the Chiari Neurosurgical Center NSPC.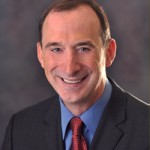 Paolo Bolognese, MD is the director of the Chiari Neurosurgical Center NSPC in Lake Success, New York. A native of Torino, Italy, he graduated magna cum laude in 1986 from the Medical School of the University of Turin. In 1990, he completed his neurosurgical training at the same university under the guidance of Professor Victor A Fasano, an international leader in the field of high-tech applied to neurosurgery.
During this time, Dr Bolognese became the leading worldwide expert in the field of laser Doppler flowmetry applied to neurosurgery and the top European figure in the field of neurosurgical intraoperative ultrasound.
In 1992 he accepted the invitation of Dr Thomas H Milhorat to transfer his laser Doppler research to the United States and to be retrained under Dr Milhorat at SUNY Health Science Center at Brooklyn. At SUNY at Brooklyn Dr Bolognese completed his residency in neurosurgery, his fellowship in management of Chiari I malformation and related disorders, and served as chief resident in neurosurgery.
In August 2001, Dr Bolognese joined Dr Milhorat at the Department of Neurosurgery at North Shore University Hospital and Long Island Jewish Medical Center as an Associate Director of the Chiari Center where he served until 2014.
In September 2014, he joined Neurological Surgery, PC, as the Director of The Chiari Neurosurgical Center at NSPC.
Dr Bolognese is planning to bring speakers from around the world to speak at this year's meeting. He has already received confirmation for several. In addition to our Medical Advisory Board there will also be some new faces from specialists in the US. He is a proponent of the patient and is determined to provide a conference that will not only educate the patient but the medical community.