HI! My 2.5 yo daughter had another MRI last week becuase she was having saccral pain.
I have posted the pics and would love feed back from anyone.
The NS has stated in the past that what my dd has is "incidental" and is "persistant central canal". I do not agree. She has 2 distinct syrinx. 1 up high in her cervical/thorasic and one lower in the thorasic/lumbar. The lower one is 7mm and the upper one was 3mm but on the newest MRI looks to me have grown to 4mm.
I am noticing that her SKULL BASE is consistantly uneven - the leftside is higher than the right side. And it appears to me that the right cerebral tonsils are herniating ever so slightly. And/Or the higher leftside is could be causing the pressure to ceate the syinx. Does anyone have any knowledge about skull base asymmetries and how it effects the spinal cord???
A bit of history - born leftside facial paralysis (resolved) left torticollis, right plagiocephaly, facial asymmetries (left smaller that right), dx SM in Aug. 07. Pain started May 08.
Also, my dd had a CSF flow study done. I have a copy of that too. What should it look like? What am I looking for???
The radiologist has not given the report yet... I am waiting on that.
Please let me know what you think!!! Thanks so much!!!!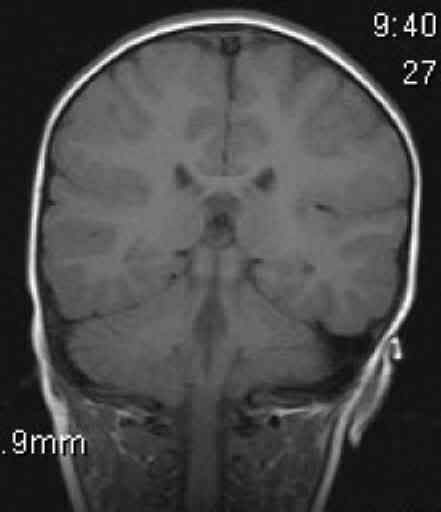 Here's the link to all the mri's.
http://s205.photobucket.com/albums/bb31 ... =slideshow