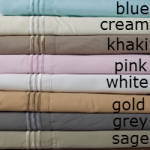 Shop from your seat, not on your feet. ASAP is pleased to announce a new Holiday Season Event. Give comfort to someone's life with a set of high quality microfiber sheets equivalent to 1500 thread count. We have partnered with Amadora to be able to offer you fine quality bedding, at fantastic prices that will also raise money for research, education, awareness and continuing support of our community; Improving Lives.
This event fundraiser will run until November 30th. Take advantage of this opportunity to shop early for your friends and loved ones, giving a gift that will be appreciated every night.
With two ways to participate, and bonuses galore you have every reason to start shopping NOW!
HOW IT WORKS
Watch this video to learn more: http://asap.amadoragiftoflove.com/
Option 1 – Individual Orders
http://asap.amadoragiftoflove.com/our-products/ click on "shop" -From the drop down menu click on "ASAP.org orders" -Start shopping choosing from many different sizes and color selections
IT'S THAT SIMPLE!
Option 2 – As a Team Leader (must collect orders of 12+ sets of sheets)
http://asap.amadoragiftoflove.com/submit-a-team-leader/ -From the left margin of the home page click "contact us" -Fill in your information -In the "subject" field, type "ASAP Fundraiser". You will be contacted to discuss participation as a team leader
Your participation in this exciting new program offered through ASAP, will not only offer you quality bedding at great prices, but it will also help ASAP continue it mission.
Bonus selling rewards:
Level 1
Sell (purchase) 12-35 sets to receive a free ASAP T-shirt
Level 2
Sell (purchase) – 36-72 sets to receive a free Apple iPod
Level 3
Sell 72-144 sets to receive a free Kindle Fire
Level 4
Sell 144+ sets to receive a free Apple iPad
Additional bonus- for every dollar donated to ASAP on your behalf you will receive 1 point towards attendance at the National Conference. (click here For more info on the points program ( L..E.A.R.N.)
With so many reasons to participate you have every reason to start. To qualify for the higher bonus levels become a team leader and offer these fine linens to friends, family, coworkers! Host a home party, post on the bulletin board at your office, use your social network! Anything you can think of will quickly qualify you to receive one of the many bonuses we have to offer.
Don't wait, start TODAY!