We are excited to be holding our 30th ASAP Chiari and Syringomyelia Conference in Orlando, Florida on July 25-28, 2018. This will be a great opportunity for families to combine a Disney vacation with a valuable learning experience. Dr Eric Trumble and Dr Ian Heger have agreed to co-host the meeting and are looking forward to providing attendees with a great experience.

Ian M. Heger, MD, FAAP, FACS is a board-certified pediatric neurosurgeon with a vast amount of experience in clinical practice and academia. He earned his doctor of medicine and served as a resident in neurosurgery at SUNY Downstate Medical Center in Brooklyn, NY. He was the first ASAP fellowship recipient in 1996 under Dr. Thomas Milhorat. He completed his fellowship in pediatric neurosurgery at the Children's Hospital of Philadelphia at the University of Pennsylvania.
Dr. Heger was named as part of America's Top Surgeons in 2008, 2009 and 2012 as well as "Super Doctor" in the South Florida edition in 2008 and 2009. He serves on several prestigious healthcare committees, and is a fellow of the American Association of Neurological Surgeons, American College of Surgeons, and American Academy of Pediatrics. He is also a member of the American Society of Pediatric Neurosurgeons.
Dr. Ian Heger is the section chief of pediatric neurosurgery at the Children's Hospital of Georgia, and is an associate professor of neurosurgery at Augusta University/Medical College of Georgia in Augusta, Georgia. In addition to his clinical interests in Chiari Malformations/Syringomyelia and related disorders, his expertise includes craniofacial and brain tumor surgery as well as general pediatric neurosurgery. Dr. Heger not only serves on the ASAP Board of Directors, but has also spoken multiple times at ASAP conferences.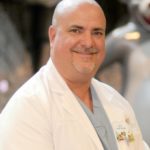 Eric Trumble, MD, graduated with a degree in aerospace engineering from the University of Texas at Austin. He continued his research in neurosciences at the National Institute of Health following graduation. After obtaining his medical degree at the University of Virginia, he performed his residency at the Medical College of Virginia.
Dr. Trumble's formal training culminated with a Pediatric Neurosurgery Fellowship at Children's Medical Center of Dallas. He is board-certified in both adult and pediatric neurosurgery, while devoting his career to the treatment of congenital neurosurgical diseases. Dr. Trumble is a highly respected expert on congenital neurological diseases and has been published in countless pediatric and pediatric-neurosurgical journals, as well as general neurosurgical publications. He has been awarded honors at every level of his training (Tau Beta Pi undergraduate, Alpha Omega Alpha medical).
Dr. Trumble is director of congenital neurosurgery at Florida Hospital for Children, the first such position in a United States hospital. His double-board certification (adult and pediatric neurosurgery) and clinical experience combine to improve treatment in patients with congenital neurosurgical diseases regardless of patient age.
He and the physicians at Neurosurgeons for Kids provide comprehensive neurosurgery care, including skull/craniofacial anomalies, neuro- oncology, epilepsy, vascular malformations and congenital brain and spine malformations. It is the only practice in Central Florida that offers stereotactic radiosurgery (Gamma Knife), full- time interventional neuroradiology coverage and emergency frameless stereotactic neurosurgery. Dr. Trumble and the medical team also offer multidisciplinary care through their craniofacial, plagiocephaly, neuro- oncology and neurofibromatosis clinics.
Dr. Trumble has spoken at several ASAP conferences sharing his expertise in the field of Chiari.